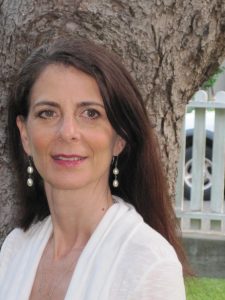 OSPREY ORIELLE LAKE – WECAN International Founder and Executive Director
Osprey Orielle Lake is the Founder and Executive Director of the Women's Earth and Climate Action Network (WECAN) International, and originator of the Women Speak project. She works nationally and internationally with grassroots and Indigenous leaders, policy-makers and scientists to promote climate justice, resilient communities, and a just transition to a clean energy future. Osprey serves on the Executive Committee of the Global Alliance for the Rights of Nature and is the visionary behind the International Women's Earth and Climate Summit, which brought together 100 women leaders from around the world to draft and implement a Women's Climate Action Agenda. She teaches international climate trainings and directs WECAN's advocacy work in areas such as Women for Forests, Divest/Invest/Protect, Rights of Nature and UN Forums. Osprey is the author of the award-winning book, Uprisings for the Earth: Reconnecting Culture with Nature.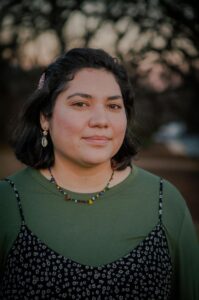 KATHERINE QUAID – Women Speak Program Coordinator
Katherine Quaid (she/her) was born and raised in rural central Oregon and is a citizen of the Confederated Tribes of Umatilla. Her dedication to climate justice is tied to the lands of her ancestors and the many communities nationally and around the world that are fighting for a healthy future. She is passionate about sharing her voice for justice, and collaborating with frontline women across Turtle Island (USA) and globally in resistance movements and climate solutions as the Communications and Outreach Coordinator for the Women's Earth and Climate Action Network (WECAN). Katherine also oversees the WECAN Women Speak storytelling database. In her free time Katherine spends time in nature learning more about her ancestral lands, beading with her family, and learning new languages.
CURRENT CONTRIBUTORS
*Women leaders from around the world have contributed and continue to assist with research collection, compilation and summary writing for this database. Most of the women have generously participated as volunteer contributors in this ongoing project. *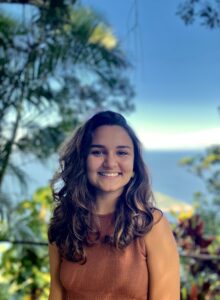 AMANDA BARRETO SALGUEIRO –  Women Speak Research Intern
Amanda is an incoming intern at the World Resource Institute and recently graduated with a degree in Environmental and Global Studies. Having grown up in Southeast Brazil, she has been navigating an international environment for the past six years, attending university and carrying out research in the United States and beyond. Amanda is involved in independent journalism, managing multimedia projects and writing on environmental issues such as river activism and agroforestry. Her experience in climate work ranges from drafting local adaptation plans to assisting research funded by the National Science Foundation on Indigenous Ecological Knowledge in Alaska. As a multilingual and deeply curious person, Amanda is excited to join the team empowering women's protagonism and multifaceted contributions to environmental and climate action.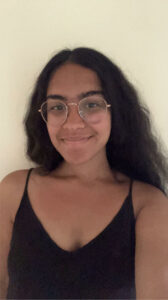 APARNA PACKER –  Women Speak Research Intern
Aparna (she/her) is a student at Brandeis University and is passionate about women's rights and equality, climate justice, and sustainability movements. Her academic focuses are in anthropology, environmental studies, and public health. She is very interested in understanding cultural perspectives and how cross-cultural knowledge can be used to understand diverse needs and develop solutions to contemporary problems.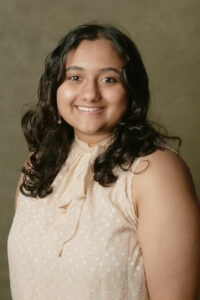 MAHATI SHASTRY –  Women Speak Research Intern
Mahati Shastry is a highly motivated senior at Barnard College, Columbia University, with a passion for driving sustainable change through policy and law. Currently pursuing a major in Political Science and a minor in Science and Public Policy, Mahati's academic interests lies in climate change mitigation policy.
AMELIA STAPLES –  Women Speak Research Intern
Amelia Staples (she/her) is a passionate environmentalist and recent graduate from University College London. Throughout her degree, she studied environmental issues from scientific, social, and political perspectives and is enthusiastic about combining these fields to achieve change. With her interdisciplinary studies and international background, having lived in Singapore, New Zealand, Spain, Texas, and London, Amelia brings a unique and broad worldview and has a strong focus on diversity and global relations. She has experience in research, journalism, as well as a range of charity work, all of which were driven by her commitment to improving the lives of all who are impacted by the environmental crisis and increasing awareness.
TATIANNA SITOUNIS –  Women Speak Research Intern
Tatianna (she/her) has experience in research, social justice work, and community engagement. She holds a Bachelor of Arts in Environment and Development, with a minor in Health Geography from McGill University. Her passions lie in community development and resiliency as it relates to the climate
crisis, gender, and human well-being. Some of her work includes co-authoring a briefing paper concerning the impacts of the COVID-19 pandemic on Canadian youth well-being, conducting research on community and affordable housing organizations, and serving as a former Sustainability Officer for her university's undergraduate geography society. Tatianna looks forward to developing her research skills and learning further about advocacy and empowerment as a Women Speak Researcher.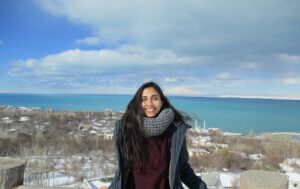 MARIA NEMBO –  Women Speak Research Intern
Maria has a master's degree in Human Rights and Humanitarian Action with a minor in Middle Eastern Studies and a bachelor's degree in International Relations, with a focus on Development and Cooperation. She has experience working with international organisations and NGOs in different countries – Italy, Germany, France and Turkey – and remotely on issues related to human rights, peacebuilding, democratic advancement, gender equality and climate justice. She is passionate about women's empowerment and her latest dissertation focused on women's engagement in conflict-affected settings through sustainable natural resource management.
ALYSSA OROZCO –  Women Speak Research Intern
Alyssa Orozco is a first-generation Latina, born and raised in Southern California with a passion for intersectional storytelling, climate advocacy that centers cultural diversity and understanding the delicate intricacies of climate migration/displacement. Having received her bachelors from Arizona State University, she honed her love of writing and research into the climate crisis. With aspirations to lead a long fulfilling career in the environmental sector she is proud and delighted to be a WECAN researcher for the Women Speak storytelling database. Her main topics of focus are Women's Rights and Earth Defenders, Local & International Climate Policy, Advocacy, & Law as well as the Women and environmental justice in Latin America subsection.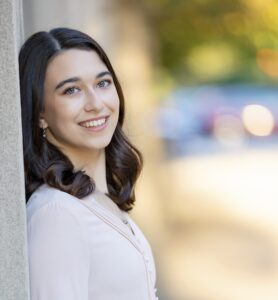 ILINCA DRONDOE –  Women Speak Research Intern
My name is Ilinca Drondoe (she/her) and I am so excited to be joining the Women Speak Research Team at WECAN! I am a student at Wellesley College, where I plan to major in International Relations and Peace & Justice Studies. I first became involved in the climate justice movement as an organizer of the Youth Climate Strikes in New Hampshire, and I have collaborated with my state representatives to write legislation on renewable energy incentives and mitigating pollution. I have also engaged in advocacy for girls' empowerment as the Co-President of the Girl Up Greater Boston Coalition, organizing its 6th and 7th Annual Summits which brought together hundreds of young women from across the world. I am especially passionate about the intersection between gender equality and environmental protection, and am honored to be a co-leader of the UN Foundation's Gender, Climate, and Sustainability Action Group. In the past, I have spoken at the NGO-CSW on the importance of youth inclusion in climate decision-making and served as a moderator at the inaugural US Youth Consultation for UN Climate Strategy. I am looking forward to contributing to the Women Speak database and amplifying women's perspectives, stories, and voices.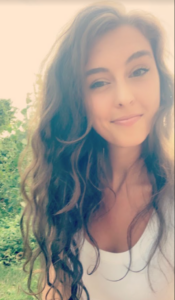 BRITT WILSON –  Women Speak Research Intern
Britt Wilson (she/her) is a PhD student and graduate instructor at the University of Missouri. As a scholar in English and Women's and Gender Studies, Britt's research examines the ways that decoloniality, power, and resurgence manifest in speculative fiction by womxn writers of color. Her work understands womxn's writing as generative spaces for imagining possibilities for worlds otherwise — spaces that are indispensable to the vision for and creation of socially just futures. In her most recent work, she extends this thinking to consider issues of climate justice, systemic change, and womxn's climate leadership in both real and imagined worlds. Britt is excited to be a part of the WECAN team, and she looks forward to learning from and highlighting the lived experiences, knowledges, creativity, and action of womxn change makers around the globe.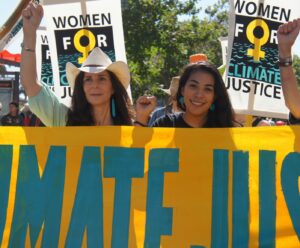 KARINA GONZALEZ- Former Women Speak Program Coordinator
Karina Gonzalez is a Xicana born to Mexican-indigenous parents. Raised in LA's San Fernando Valley, she found her passion for environmental justice experiencing the first-hand effects of environmental racism in LA and directly witnessing the effects of climate change in her family's hometown in Michoacan, Mexico. She studied Environmental Studies at the University of Arizona and Forestry at Northern Arizona University. Karina has worked for Greenpeace USA, Black Mesa Water Coalition, SustainUS, and currently also works for Friends of the Earth. Karina was a recipient of the 2016 Brower Youth Award, the leading national environmental award for youth. Her work has been featured in the New York Times, the Washington Post, PBS, and other news sources.
EMILY ARASIM – Former WECAN International Communications Coordinator and Project Assistant
Emily Arasim is a farmer, media-maker and climate justice advocate from the high-mountain desert soils of Tesuque, New Mexico. Emily has served as the Women's Earth and Climate Action Network Communications Coordinator and Projects Assistant since 2014, helping expand strategic platforms in media and storytelling, community outreach, education and much more. In addition to her role with WECAN International, she is active in her home community where she is learning from the land, and working for food justice, and the protection of traditional seeds and farming and water stewardship practices. Emily is honored to be a 2017/18 Spiritual Ecology Fellow, as well as a farm apprentice and caucus member of the New Mexico Acequia Association. She has previously worked as a writer, and as a community organizer and social justice mentor for young people. She holds a degree in International Relations and Sustainability.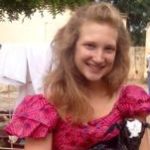 ELAINE COLLIGAN – Women Speak Program Editor 
Elaine Colligan works for 350 Action organizing students and youth to hold candidates accountable to a fossil free future. Elaine recently moved to Virginia to work with the Virginia Student Environmental Coalition on the 2016 presidential race and local congressional fights. Elaine graduated from Georgetown University in 2015 where she organized for divestment, with day laborers and for a diversity requirement. Elaine was a lead author of the 2016 Women's Climate Action Agenda and has performed original research on gender and climate change in Senegal.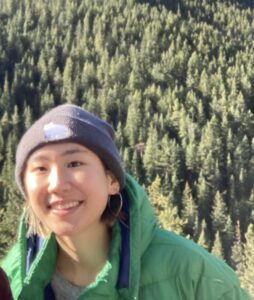 JULIANA CHONG –  Women Speak Research Intern
Juliana Chong is a feminist, an artist, a deep thinker of life and compassionate for this Earth and all beings on it. Recently graduated from McMaster University with a degree in Behavioural Science and a minor in Environmental Science, they are interested in human-earth system interactions, support for climate anxiety/ecological grief, community love, decolonization, and political ecology. Their academic research explored themes such as barriers to compassion for climate change, dehumanization, and cultural psychology. They found hope for a transformed, equitable future through volunteering with local grass-roots organizations to combat food insecurity, hold the city's climate action plan accountable, and advocate for anti-oppressive policies. There, they found solace amongst people committed to supporting the most vulnerable of their community and protecting our environment. As a queer, non-binary Chinese person whose family resides in Canada, USA, Malaysia, Singapore and China, intersectionality and global relations have always been personal interests. They are incredibly honored and excited to contribute to Women Speak and uplift the stories and voices of women/gender-diverse people!
DILISHA GUNAWARDENA –  Women Speak Research Intern
Dilisha Gunawardena holds an honours degree in Environmental Sciences from the University of Colombo, Sri Lanka as well as a degree in law from the University of London. Her passion and research interests lie in the areas of climate injustice, human rights, disaster management and sustainability. She has drawn up proposals for and actively engaged in several community based projects in Sri Lanka in the fields of solid waste management and domestic violence awareness. Additionally, she holds membership and actively participates in the environmental and conservation programmes carried out by the Base for Enthusiasts for Environmental Sciences and Zoology of the University of Colombo. She is currently reading for her attorney's license at the Sri Lanka Law College.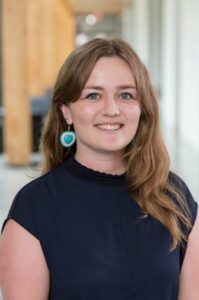 EMILY MILLER –  Women Speak Research Intern
Emily is a settler from Epekwitk, the traditional and unceded territory of the Mi'kmaq, or what is also known as Prince Edward Island, Canada. Emily is pursuing a Master of Arts in Global Governance at the Balsillie School of International Affairs, in Waterloo, ON. She holds a previous Bachelor of Arts from St. Thomas University in Fredericton, NB where she Doubled Honoured in Human Rights and International Relations. Her research interests lie in the nexus of human rights, gender equality, migration, the environment, and decolonization. Emily has been involved in advocating for the right to a healthy environment and basic income, and been involved with Global Brigades, an organization working towards the health and economic goals of rural communities and associations welcoming newcomers in Atlantic Canada. Emily is passionate about women's empowerment and leadership, environmental justice, decoloniality, and Indigenous knowledge. She loves biking, hiking, music, reading and spending time with friends and family.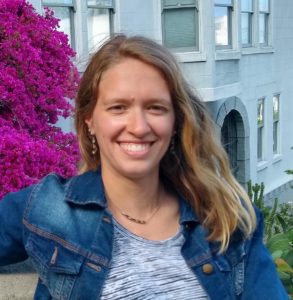 DENISE BUCCI-  Women Speak Research Intern
Denise Bucci is passionate about community development, intercultural communication, and climate justice. She received her MA in Global Leadership from Royal Roads University in Victoria, Canada in 2020 and holds a BA in International Studies from University of North Carolina at Asheville. Her graduate capstone project explored the role of working age adults and families in the U.S. in climate action as a critical part of the intergenerational climate movement. Her other research interests include strategies for coalition building, women's leadership, and systems change to reduce global inequalities. She has worked in the fields of international education and nonprofit management in northern China, New Mexico, and California, and currently resides in Asheville, North Carolina. Denise is a lifelong learner who enjoys traveling, writing, and nurturing relationships.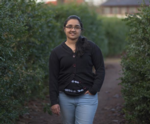 SWATHI CHAGANTY –  Women Speak Research Intern
Swathi Chaganty has completed her Masters in Agroecology from Swedish University of Agriculture Sciences, and has a background in biotechnology from Dr. D. Y. Patil University, Navi Mumbai, India. Agriculture had been her area of interest since her time in school when she watched small scale farmers, men and women, outside her school sowing, transplanting rice and applying urea with their bare hands shoulder to shoulder. But little did she realize then the inequality that existed between the genders even among marginalized groups. She is keen on taking on and contributing to the discussion and solutions for gender equality. Swathi is a strong supporter of systems thinking and addressing issues regarding agriculture, environment, food system and its impact on society—the society which produces the food and the society that consumes it—from a holistic perspective. She, hopes to continue her study and work on areas of social justice for farmers, food security and food sovereignty, and environmental conservation. At WECAN, Swathi hopes to bring to you stories about strong, resilient, and resourceful women working on the ground dealing with climate change.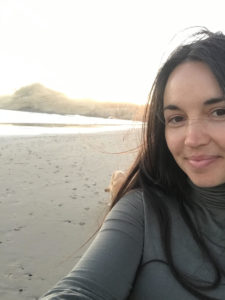 BRISA GONZALEZ –  Women Speak Research Intern
Brisa Gonzalez is a believer in environmental justice and international indigenous rights. She is interested in the intersection of activism and creativity and has worked in social work, international organizations, music, theater and circus in hopes of reminding humanity and herself of the preciousness of this life through whatever means necessary. She has a degree in international politics and latin american studies and has toured the country multiple times with the Ringling Brothers Circus and her band SÁVILA. She is honored to collaborate with so many amazing women to share these stories.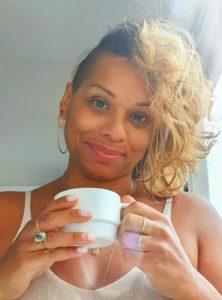 ALEXANDRA PIMOR –  Women Speak Research Intern
Alexandra Pimor is an idealist academic, passionate about people and planet rights through the concept of conscious governance – a theory underpinning a method of eco-holistic and value-driven organisational decision-making process. As a senior lecturer at LJMU School of Law, she is a published author specialising in public law (UK, EU) and international human rights law & politics. Her research is anchored in a quantum-based ecology of law paradigm. She takes a critical and multidisciplinary approach to her research interests, which focus on law, governance, spirituality, consciousness and ethics studies. Alexandra is a holistic and creative thinker dedicated to the vision of an egalitarian, equitable and harmonious world. Mother, sister, daughter, she is French born, of mixed Afro-European heritage, and a member of an extended rainbow family crossing continents and ethnicities. As a conscious human being, she is determined to contribute to the personal and global co-creation of the best version of the world we can imagine. She is thus committed to assist and promote WECAN's values and mission of service to the Earth and her communities.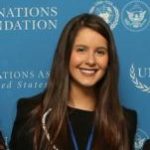 RENATA KOCH ALVARENGA – Women Speak Research Intern
Renata Koch Alvarenga is from Porto Alegre, in the South of Brazil. For the past two years, she has been studying Diplomacy and International Relations, Modern Languages, and Latin American Studies at Seton Hall University in New Jersey, USA. She became engaged in global climate politics after completing a research project on the UNFCCC climate negotiations at the University of Queensland, Australia. Later, she joined the youth-led NGO Engajamundo and attended COP21 as part of the Brazil delegation. Renata's involvement in climate action ranges from attending events to research about sustainability for the Tinker Institute on International Law and Organizations to mobilizing local youth in environmental movements on campus through the United Nations Association at Seton Hall University, in which she acted as President. As a Research Intern for WECAN, Renata hopes to combine her passion for climate issues and gender equality by writing about strong women in the climate movement.
AMELIA DIEHL – Women Speak Editor
Amelia is a queer and feminist writer, artist and musician currently based in Chicago, IL. Raised in Michigan, she has lived in France and New Zealand, where she researched the role of public art in earthquake recovery. Holding a dual degree in English Literature and Environmental Communication and Arts, she is passionate about the power of storytelling for social change, interfaith coalitions, and the significance of place, deep listening and anti-capitalist lifestyles. In 2017, she walked over 200 miles from Paris to Bonn, Germany on a personal pilgrimage to the COP23 United Nations climate talks, where she supported actions as part of the media team of SustainUS. She is the network coordinator for the Unitarian Universalist Young Adults for Climate Justice Network, an organizer with Rising Tide, aspiring journalist, and avid biker.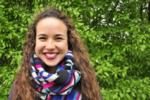 KAORI OTA CABRERA – Women Speak Research Intern
Kaori Ota Cabrera is a Brazilian feminist and human rights activist. Her undergraduate studies was in International Relations and Affairs at the University of São Paulo, with focus in South Asian and Transcultural Studies during her academic exchange in the University of Heidelberg. Through academia, she learned how different cultures and social-economic development can differently impact not only human rights violations, but also human rights claims, activism and compliance. She worked at the Global Platform for the Right to the City, advocating for this concept world-wide, namely the right of all inhabitants to produce, govern and enjoy just, inclusive, participatory and sustainable cities, villages and settlements. She is now living in Indonesia and works for Kota Kita Foundation, a NGO that deals with urban issues such as participation and inclusion of marginalized voices, economic development, transportation, among many others. Personally, she is passionate about gender equality and fighting violence against women, and she is excited to try to be a part of the much needed change in this world.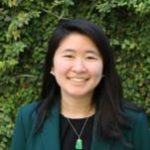 TIFFANY WONG – Women Speak Research Intern
Tiffany Wong is a policy researcher based in Berkeley, California. She currently works with the American Jobs Initiative, supporting state-level job creation and economic development through advanced energy industries. A UC Berkeley graduate, she received a B.S. in Environmental Sciences and a B.S. in Society and Environment. Through her studies, she has explored issues of power grid resilience and legal strategies for environmental justice communities. She aims to continue learning and making an impact at the intersection of socioeconomic security and environmental health. Outside of work, she is dedicated to serving the Bay Area community as an active member of Kiwanis International. She is also an amateur ornithologist and enjoys all things creative.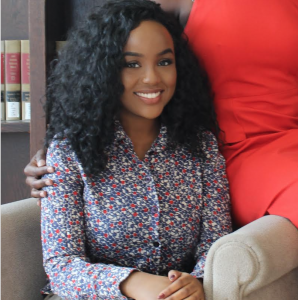 WANJIKU (WAWA) GATHERU- Women Speak Research Intern
Wanjiku (Wawa) Gatheru is a Kenyan-American ecofeminist, student, and daughter. A student of Environmental Studies and Political Science at the University of Connecticut, she focuses her research on equitable food systems and the repositioning of conservation as a tool for cultural and ecological vitality. An alumnus of the U.S. State Department's Kennedy-Lugar Youth Exchange and Study (YES) fellowship, Wawa also served as a youth ambassador to Thailand in 2015-16. Wawa is most excited about being a part of an organization that recognizes women as powerful and necessary solution makers in answering the most difficult environmental problems.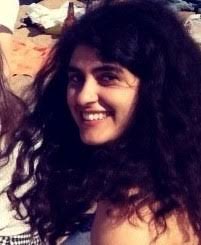 V'CENZA CIREFICE – Women Speak Research Intern
V'cenza Cirefice is an ecofeminist activist and researcher from Ireland. Her deep love for nature grew out of an upbringing on an organic farm nestled between the Mourne Mountains and the Irish Sea. During her undergraduate and Masters studies she combined her passions for gender equality and environmental justice by focusing on ecofeminist perspectives, with specific interest in Indigenous women's rights and the extractive industry. After this she went on to work with different groups on issues relating to gender and environmental justice, from Plan UK International, Friends of the Earth, feminist collectives in Ireland, and a refugee-run solidarity project in Greece. Her research and activism has covered issues from menstruation through an ecofeminist lens, community gardening, reproductive rights in Ireland and refugee rights, it has led her to work with communities in Bosnia and Herzegovina, Scotland, Ireland and Greece. Currently she lives in rural Cyprus and works for a community based environmental NGO. V'cenza is also an artist whose work is influenced strongly by her activism. She is delighted to contribute to the Women Speak project which has greatly inspired her.
ERIN CAMPEAU – Women Speak Research Intern
Erin Campeau is an educator, activist, and ecofeminist. She completed her M.A. from Universitat Jaume I in International Peace, Conflict, and Development Studies. As a student, she primarily focused on the interconnections of peace, environmental justice, and women's rights. Through her research, she has advocated for the re-imagining of development through an ecofeminist, postcolonial lens. She has worked as an international teacher with a focus on environmental and peace education. Originally from Michigan, she now lives in Toronto where she advocates for social justice, women's rights, and environmental sustainability. She is grateful to be a part of such a strong team and to contribute to the creation of a more just, equitable, and sustainable global future.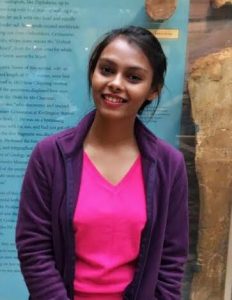 NANDINI ARORA- Women Speak Research Intern
Nandini Arora is a feminist writer from New Delhi, India. Currently pursuing an MBA from Australia, she has an honors degree in Statistics from India and a Master's degree in Actuarial Science from the UK. Nandini has been working for gender equality in India for years now. She identifies her writing skills as her choice of weapon against the patriarchy and hopes to change as many mindsets as she can through her work. She manages her own blog where she writes regularly, on topics such as women's safety, feminism, LGBTQ rights, period shaming, online harassment, racism and acid attacks. Apart from her blog, she also writes for other online portals and newspapers in India on similar topics. Her work has gotten published in blogs and journals in India a number of times. Furthermore, she is also involved with two NGOs in India that support survivors of sexual crimes and promote empowerment of women. As a Women Speak Research Intern for WECAN, Nandini hopes to expand her reach and provide her voice and support to women around the world.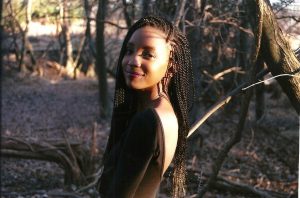 LEAH FORD – Women Speak Research Intern
Leah is an advocate, researcher, and activist with boundless love for her people and this land. She graduated from the University of North Carolina at Chapel Hill with degrees in Public Policy, Global Environmental Health and Women's Studies with the hopes to further pursue research and environmental justice work. She currently works as a researcher at Food & Water Watch, where she pushes for and helps develop research that is community-driven and justice-centered. Leah's deep connection to her community and interests in climate justice has led her to work with a wide range of organizations including WomenNC, Swey, and SustainUS. Leah is intending on pursuing a Masters in Public Health in the near future to further her work in her community and the environment.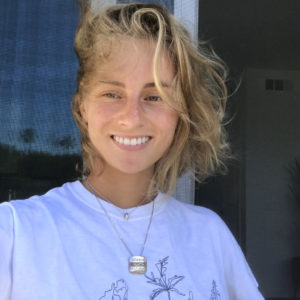 BARBARA DESILVA- Women Speak Research Intern
Barbara DeSilva is an ecofeminist, activist, and student from San Diego, California. Interested in the legacy of colonialism as it relates to gender and climate justice, Barbara studies French & Francophone Studies and Environmental Science at Barnard College of Columbia University. Having had experience studying abroad in Belgium, working on a vegetarian farm in France, and interning for an international educational organization in Japan, Barbara plans on pursuing work in the international sustainability field upon graduation. Recently, Barbara completed an internship with the Factory Farm Awareness Coalition where she researched the connections between the prison industrial complex and the United States' factory farming industry. Barbara currently organizes for the Sunrise Movement NYC and is working with the Barnard Committee on Sustainability to launch a Sustainable Foods Campaign at her school. A firm believer that climate justice will only be achieved with an intersectional approach, Barbara is excited to conduct research for the Women Speak project.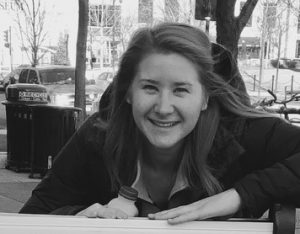 ABIGAIL ROSS – Women Speak Research Intern
Abby is an art activist, community organizer, and happy Midwesterner. She holds a B.A. in Political Science from the University of Wisconsin – Madison where she first joined the youth climate movement. Most of Abby's organizing revolves around pipeline resistance in the Midwest – but has also included media campaigns for events such as the Madison People's Climate March. She has previously spoken at trainings, lead demonstrations, and coordinated speaking tours through which she has had the privilege to work with groups such as the Sunrise Movement, Sierra Club – John Muir Chapter, 350 Madison, and the Youth Climate Intervenors. She is currently the Membership Coordinator for the Wisconsin Youth Network (WiYN) and is co-leading a statewide visual storytelling project on tar sands oil pipelines.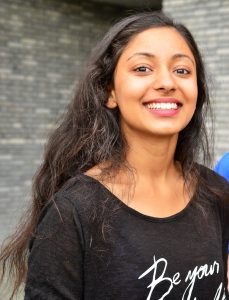 PRATIBHA SINGH- Women Speak Research Intern
An England-born Kiwi Indian, Pratibha Singh is extremely passionate about global citizenship, ecofeminism, and environmental justice. Having lived in both one of the poorest states in India, with no roof or electricity, as well as in 'clean-green' down under; she calls for a systemic change to
holistically tackle some of the most pressing issues of our time. Currently a Prime Minister´s Scholar for Latin America in Mexico, she is studying a Bachelor of Global Studies with a major in Global Environment and Sustainable Development. From a young age, she has been politically active, speaking in Parliament and working with Generation Zero (Aotearoa´s largest youth-led climate organisation) to organize climate change talks around the country and galvanize support for the Zero Carbon Act. She is passionate about transforming the inner places that we operate from to shift the way we relate to ourselves, each other, and the Earth.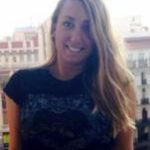 NICOLE PIKRAMENOU –  Women Speak Research Intern
Nicole Pikramenou is a human rights lawyer and a PhD candidate, originally from Greece. She studied environmental law and urban-planning in France and human rights in Italy and Sweden. In addition, she has an extensive experience in the field of women's rights gained mainly through her work at several organizations and institutions. Currently, she is living in Germany where she is conducting research on gender issues at the European University Viadrina and she is working remotely for the African women-led organization Make Every Woman Count.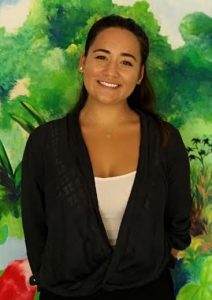 SHAUNA KIERNAN – Women Speak Research Intern
Born and raised in the Bay Area, Shauna Kiernan is a Thai-American undergrad student. Currently pursuing her BA in Global Studies at Long Island University (LIU) Global College with minors in International Relations and Arts and Communications, she has spent the past four years of her schooling across six continents. Currently residing in Brooklyn, Shauna completed an internship with La Dirreción de Cambio Climático (the Directorate of Climate Change) in Costa Rica before joining WECAN International. During this time, she conducted ethnographic research and completed a case study analyzing gender and climate change through a postcolonial ecofeminist framework. Additionally, she examined imperial forms of environmental governance, indigenous peoples ideologies, and the role of women's leadership in the environmental movement within Costa Rica – all of which has led her to becoming a part of the WECAN International team. With means to continue pursuing her passions in social and environmental justice following graduation, Shauna also enjoys photography as a form of activism and storytelling.
JOHANNA SHORACK- Women Speak Research Intern
Johanna Shorack is passionate about environmental justice and feminism in Latin America. She was raised in Caracas, Venezuela, where as an adult she co-led community organizing efforts in fighting for the protection of endangered land, climate change solutions on a local level, and environmental education programs for youth in urban neighborhoods.  In recent years, Johanna traveled extensively through Mexico and Central America in a self-converted vehicle that functioned on waste-vegetable-oil, advocating for alternatives to fossil fuel dependency.  Throughout the journey, she intentionally deepened her understanding of indigenous rights, ancestral wisdom, and the struggle for human and land rights in the region. (You can follow her blog: www.caminocasamel.org/english). These experiences prompted her to begin the Master's program she is currently studying in Environmental Law and Public Policy from la Universidad del Medio Ambiente, Mexico (UMA – Environmental University).  Prior to this, she obtained a B.A. in Global Development Studies from Seattle Pacific University.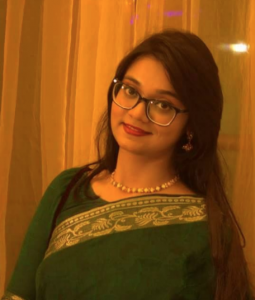 RUPITA TAHSIN- Women Speak Research Intern
Rupita Tahsin is currently enrolled in her final undergraduate year in the Department of Urban and Regional Planning at Bangladesh University of Engineering and Technology (BUET).  Recently, she served as an intern at the NUPRP (National Urban Poverty Reduction Project) project under UNDP in 2017.  In 2018, she worked in ICCCAD as an intern for 9 months (International Centre for Climate Change and Development). Passionate about helping her community, Rupita is eager to continue studying climate change and development.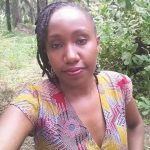 RUTH NYAMBURA – Women Speak Program Researcher
Ruth is a Kenyan eco-feminist and researcher working on the intersections of ecological justice in Africa. Her work and activism uses a feminist political ecology lens to critically engage with the continent's and global food systems; challenging neoliberal models of agrarian transformation and amplifying the revolutionary work of small-holder farmers of Africa (most of them women), as well as rural agrarian movements offering concrete anti-capitalist alternatives to the ecological, economic and democratic crisis facing the continent.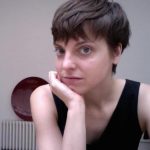 JULIE GORECKI – Women Speak Program Researcher
Julie Gorecki is a feminist, activist, writer, and published academic. She is a Ph.D. student at UC Berkeley and Université Paris 8-St. Denis. Currently, Julie's research and activism focuses on the systemic links between economics (specifically neoliberalism and capitalism), women, race, and ecology. She manifests these interests through activist mobilizing, journalistic writing, and engaging in art-focused projects that evoke the intersections between gender, race, ecology, and imagining better societies for people and the planet.
TALEI LUSCIA – Women Speak Research Intern
Talei Luscia is a mixed Fijian woman (Lomanikoro, Rewa) living on the Gadigal land of the Eora nation (Sydney, Australia). She is a current honours student of Pacific studies at the Australian National University with a research interest in Oceanic art, the Nuclear Free and Independent Pacific and the climate change movement. She also works as a librarian and archivist, and devotes spare time to the environmental activism within her community.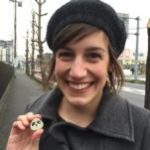 AMANDA KELLY – Women Speak Research Intern
Amanda Kelly is a writer, poet, and environmental activist living in Southern California. She strives to inspire a greater appreciation for the natural world through the art of storytelling as well as living each day to its fullest. Amanda holds a degree in English from the University of Minnesota, Twin Cities and has studied screenwriting at UCLA.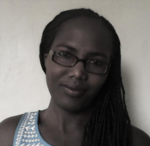 LILIAN MOGITI ABUGA – Women Speak Research Intern
Lilian Mogiti Abuga is a Kenyan living in Nairobi. Since 2016, she has been working with the National Environment Management Authority in exercising the general supervision and coordination over matters relating to the environment as well as the implementation of all policies relating to the environment. Her cultural background and focus on community collaboration has led her to a number of volunteer opportunities and community leadership roles. Lilian received her Bachelor of Laws at the University of Nairobi and a post-graduate diploma in law from the Kenya School of Law.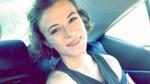 KAYLA EVENS – Women Speak Research Intern
Kayla Evens recently completed her degree in Environmental Science from New College of Florida. She conducted research for her honors thesis at Palmer Station, Antarctica where she collected time-series data on the ecological shifts in the marine environment in response to climate change. An outspoken advocate and activist for environmental and social justice work within her community, she intends to pursue a graduate degree in climate policy with an emphasis on food and water security in the upcoming year.
MINJI SEO –  Women Speak Research Intern
Minji completed her bachelor's degree in International Relations at Catholic University of Korea in 2016. She also studied International Development in University of Ottawa where she did her one year of exchange student program and got actively involved in local committee of World University Service of Canada. Minji contributed to the committee's collective effort to raise awareness of international development and refugee issues, and to foster human development and global understanding through education. She has also volunteered for other non-profit organizations including Minwaashin Indigenous Women's Centre and Greenpeace East Asia. Minji plans on pursuing master's degree in Women's Studies and hopes to pursue career in advocacy for women's empowerment. In her free time, she enjoys binge watching her favorite news satire shows.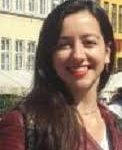 BÁRBARA ALEJARRA GONÇALVES BRANCO – Women Speak Research Intern
Bárbara Alejarra Gonçalves Branco concluded her Bachelor's degree in Law from Universidade de Brasília, Brasil, in 2014. From 2008 to 2010 she volunteered in a NGO giving classes of basics in Mathematics and Portuguese for underpriviledged children. She then assumed the position of Director of Communication in 2009. During the time she took an academic exchange at Université de Sherbrooke, Canada, in 2011, she volunteered at the local food market, where she learned about sustainability in food production. Having completed her studies in Brazil, she moved to Sweden to take the Master's programme of International Human Rights Law at Lund University. Through the study of Human Rights, she discovered a passion for women's issues and women's rights, which she intends to pursue in her career.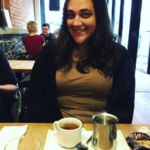 MENKE MARIA MEIJER –  Women Speak Research Intern
Menke Maria Meijer was born in Vancouver, Canada. Daughter of a socially engaged photojournalist and an environmentally concerned mother, it is with no surprise that her education and career path has lead her to peacebuilding, the defence of women's rights and of the environment. Of Dutch and Métis ancestry, Meijer focuses a lot of her work on reconciliation efforts with the First Peoples of Canada, in particular in regard to aboriginal women, and lands claims/protection. Meijer holds a Master's degree in Peace and Conflict Studies from the University of Waterloo, as well as a Bachelor's degree in History from Concordia University in Montreal. She has worked with the Justice Human Rights Organisation, UN Women China, the Global Peace Centre Canada, and other organisations focused creating a better world. In her free time, Meijer likes to knit, paint and learn new languages. She currently lives in Montreal with her sister, and in the future, she hopes to write novels and open her own NGO to help people in need in her home community.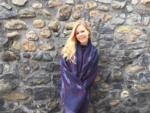 LAURA MACINTYRE –  Women Speak Research Intern
Laura Macintyre is an International Development student at McGill University in Montreal, Canada. She is currently studying abroad at the University of Edinburgh in Scotland. Her main area of focus in her studies is gender and development, and she is hoping to pursue a master's degree on gender in the context of sustainable development. She has a passion for environmental sustainability and issues surrounding climate change and is so excited to be part of an organization that combines these objectives with women's empowerment. Laura loves travelling, hiking and checking adventures off her never-ending bucket list.
JUSTINE BANDA – Women Speak Research Intern
Justine Banda is a Bachelor of Social Sciences graduate from Rhodes University, South Africa. She is currently studying towards a Bachelor of Laws degree at the University of the Witwatersrand, South Africa. She has been an active role player in the advocacy of gender justice, land rights in Africa, human rights litigation and the sustainability of the environment. In 2016, Justine compiled an independent study on the criminalisation of sex work in South Africa, focusing on comparative and international laws regulating human rights and labour challenges faced by consenting adult sex workers. She was accredited for her research through the South African Law Reform Commission, Ismail Mahomed Law Reform award. Justine would like to promote the empowerment of women, primarily in Africa – where women's rights, gender injustice and the scarcity of basic environmental amenities is prevalent.
JULIE NICOLE MOORE – Women Speak Research Intern
Julie Moore has a background in nursing and graduated with a Masters of Public Health with a focus on Social Policy. She is committed to the principles of social justice, feminism, and equality in a global context, and has worked with several NGOs around the world whose work focuses on women and children. In these roles she contributes to program development and the strengthening of Monitoring & Evaluation systems. Julie is proud to contribute to the work of such a powerful organization which celebrates local women leading climate change.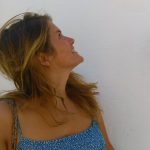 EMMA SMITH  –  Women Speak Research Intern
Emma Smith has a background in Journalism and graduated with a Masters in Media and International Conflict from the University College of Dublin in 2013. She spent some time volunteering with a grassroots NGO in Tanzania before working for an international child-rights organisation based in Ireland.In this role she contributed to the production of analytical research and case studies as part of a collaborative advocacy initiative for the more effective inclusion of child rights in the government's overseas development and aid policies. Emma is excited to be working with an organisation which empowers women to create change in their own communities that will improve their own livelihoods and contribute to protecting our planet from further damage. In her spare time Emma likes working on her blog or enjoying the beach in sunny Barcelona where she now lives.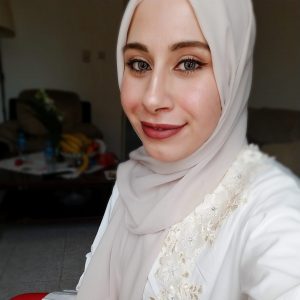 NASREEN SAYED – Women Speak Research Intern
Nasreen Sayed completed her B.A in International Relations with minors in Middle Eastern Studies and History. She holds an M.Sc. in Environmental Technology with a concentration in Global Environmental Change and Policy from Imperial College London. She has experience with the environment and energy unit of UNDP South Africa actively supporting the South African government with its various environmental projects. She has volunteered with UNDP Sudan researching humanitarian and recovery linkages. She has previously worked as a consultant for the Mine Clearance Planning Agency of Afghanistan on various projects, including conducting socio- economic impact research. In order to make a positive contribution and to better understand development and environmental challenges and their solutions, she has actively engaged in various international events. She volunteered for the May 2014 Abu Dhabi Ascent, where policy makers like Ban Ki Moon, Al Gore and others made interventions paving the way for the September 2014 Summit in New York. Her keen interest in financing the Sustainable Development Goals motivated her to volunteer with the Islamic Development Bank's Strategy and Capacity Development division during the 2015 Sustainable Development Goals summit, to gain perspective on the role of Islamic finance in achieving the SDGs. Her research interests include environmental and climate justice, sustainable development and the SDGs and climate change migration.

GURMEET KAUR – Women Speak Research Intern
Gurmeet Kaur is full time feminist and has majors in women's studies and development from Panjab University, India. Her research interests include gender and intersections with the environment, health, education, family and the law. She is bibliophilic and loves to photograph people and places. She writes at thefinalescape.wordpress.com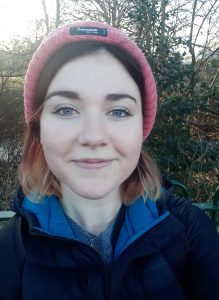 KATHERINE LONG- Women Speak Research Intern
Katherine is a researcher from Scotland interested in systemic inequality, women's rights, and sustainability. Having completed her undergraduate degree in Sociology and Psychology, Katherine finished an MSc in Gender Studies last year and is currently working with Scottish policymakers, academics and third sector organizations to improve child health and wellbeing for families in Scotland affected by alcohol and other drugs. Her Master's research 'Mars is a Feminist Issue' looked at feminist philosophies of development and space technology, highlighting the problematic growth of privately funded space organizations and the need for environmentally and socially sustainable resources to be prioritized on and off-earth.  Katherine is a contributor to discussion for the National Advisory Council for Women and Girls, where gender inequality forums discuss strategies for implementing positive change for women in Scotland.